Foreign Travel Agents and Media Representatives Visit Changsha
 2019-10-31 20:23:00  ENGHUNAN 
Forty-seven foreign travel agents and media representatives, who came to China for the World Tourism Exchange (WTE) China (Haikou) 2019, concluded their 3-day visit to Changsha on October 28.
During their stay, these tourism experts, scholars and media personnel from all over the world were impressed by Hunan cuisine, ancient Chu and Han cultures, beautiful city scenery, lively night markets, and warm Changsha people. They not only praised and cheered for Changsha's development, but also offered suggestions for Changsha's cultural tourism.
A tight schedule was arranged for the tour between October 25 and 27. During the period, they visited the Changsha Concert Hall, Fire God Palace (Huo Gong Dian) Restaurant, Tongguan Kiln Ancient Town, Ningxiang Huitang Hot Spring Resort, Hunan Museum, Tianxin Pavilion, Yuelu Academy, and Orange Isle.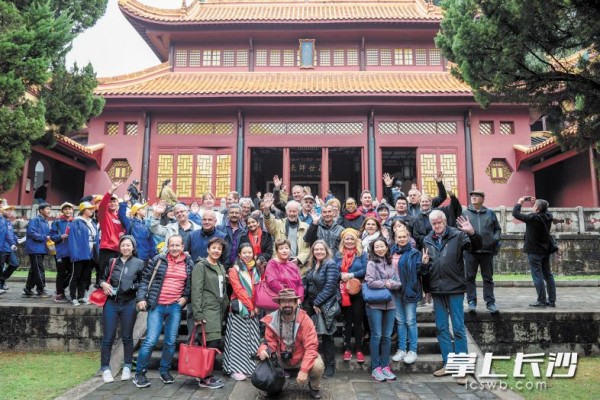 Foreign friends take a group photo at Yuelu Academy.
Foreign guests are attracted by the ancient porcelain ruins at Tongguan Kiln.
Foreign guests observe Susha Danyi (plain unlined gauze gown) at Hunan Museum.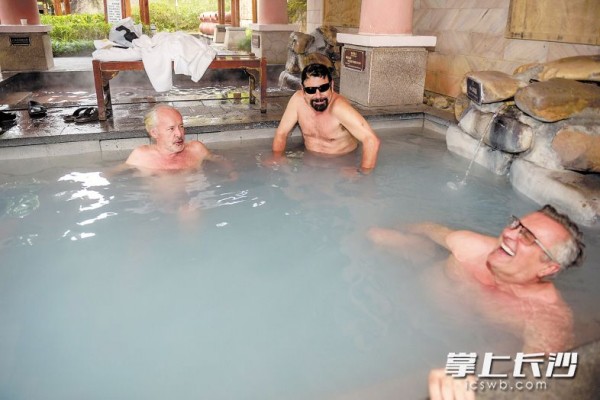 Foreign guests enjoy themselves at Ningxiang Huitang Hot Spring Resort.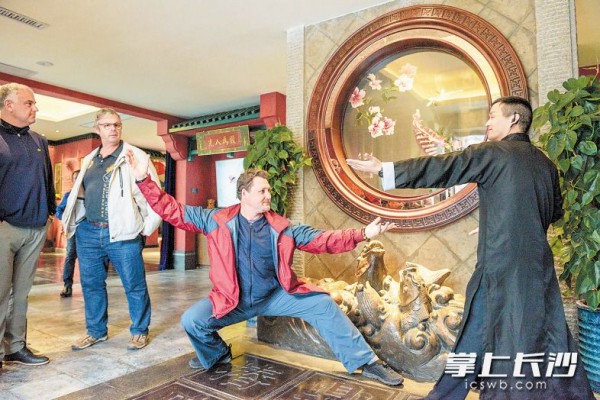 Marat Gilfanov from Russia, a Chinese kung fu fan, poses for a group photo with a staff dressed in a traditional Chinese robe.
A foreign guest photographs local food at Fire God Palace Restaurant.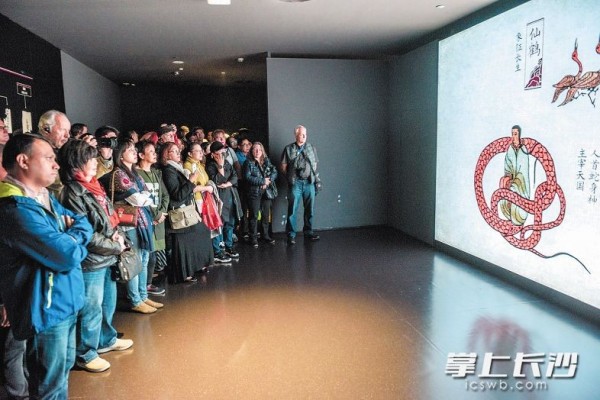 Foreign friends are fascinated by the ancient and mysterious Mawangdui Han Tombs.
Foreign friends take photos at Yuelu Academy.
American scholar Chris Spring photographs the ancient architectural complex at Tongguan Kiln Ancient Town.
Foreign friends listen to the story of old Changsha City at Tianxin Pavilion.
Translator: Kuang Zhenzhen
Source: ENGHUNAN